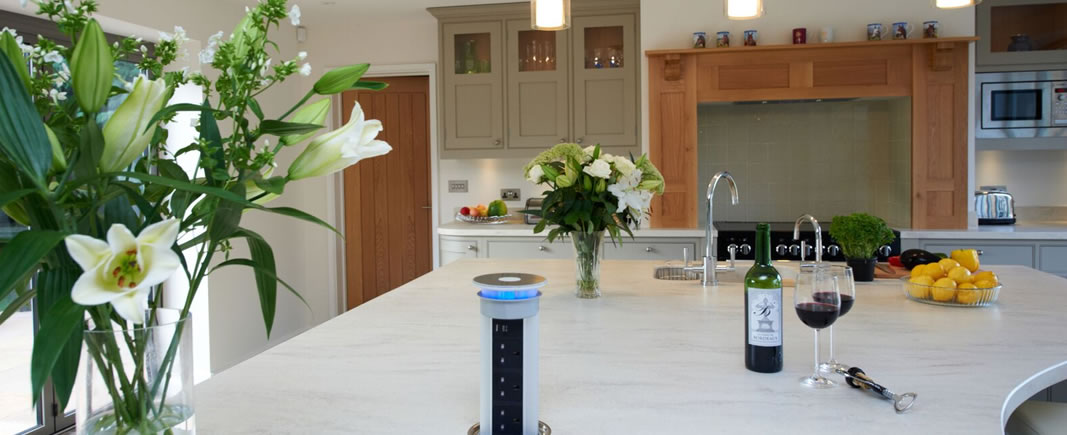 Our Services
"The answer is Yes – what would you like us to make?"
Truly bespoke products …
Unlike the majority of kitchen and furniture suppliers that you find on the high street, we are genuine skilled craftsmen. All of our cabinets and furniture can be made from your choice of material and handmade to any size that you require. We are not limited, or tied down by rules, that the majority of kitchen suppliers are. We supply nothing but quality bespoke kitchens Cheshire.
What we can make …
Kitchens, fully fitted or supply only
Bedroom furniture both free standing or fitted
Vanity Units
Free standing or fitted pieces of furniture
All forms of cabinetry
Tailored to your specification …
All of our cabinetry products can be made from any wood of your choice. Popular choices include tulip, oak and walnut but this really can be anything of your choosing. As we have our dedicated paint booth, you can also specify the exact finish that you require. Our range of finishes include traditional hand painted, spray painted or we can even spray a clear lacquer to bring out the natural beauty of the wood.
Stunning, handmade Kitchens …
If you are looking for something really special and unique for your kitchen, come to Moorland Custom Cabinets. The quality and attention to detail that we achieve is second to none. To start your experience, please give us a call. We can talk through your plans and discuss all options that are available to you. Feel free to browse through our portfolio to give you a taste of the handmade quality that we achieve. Look no further for handmade kitchens in Cheshire!

---
"Our reputation ensures our future …"
Handmade Kitchens in Cheshire | Bespoke Kitchens Cheshire